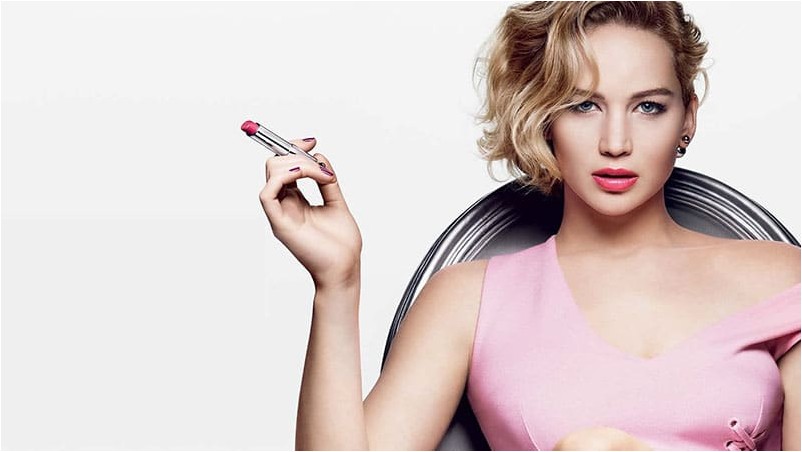 In today's beauty-obsessed world, there are infinite shades of lipsticks on offer. While this means that shoppers have plenty of choices, it can also be overwhelming. With so many to choose from, it can be stressful trying to find the best shade for you. Although it may seem daunting, finding your perfect hue just takes some knowledge about your skin. By choosing the colour best suited to your complexion and undertone, you'll be picking the most flattering shade for you. We'll show you how to find what colour lipstick you should be wearing and those that are the most complementary to your skin. So, whether you're looking for the ultimate statement shade or a great daily colour, we'll help you find a lipstick that is tailor-made for you.
Contents Identify Your Undertone Know Which Shades Work with Your Undertone Best Lipstick Color for You Lipstick for Fair Skin Lipstick for Light Skin Lipstick for Medium Skin Lipstick for Tan Skin Lipstick for Dark Skin How to Choose Lipstick FAQs How do I know what lipstick color is right for me? What color lipstick is most attractive? How do you match lipstick to clothing? How do I choose a lipstick shade online?
Identify Your Undertone
When it comes to finding your perfect shade of lipstick, identifying your undertone is essential. Everyone has an undertone, which is either yellow and warm, pink and cool or in between and neutral. Knowing which of these categories you fall into will help when you hit the makeup counter. To determine whether your undertone is cool, warm or neutral, look at the veins on the inside of your wrists. Blue or purple veins indicate that your undertone is cool while green veins belong to warm complexions. If you are unable to decipher whether your veins are blue or green, you possibly have a neutral undertone and can suit both cool and warm colours. Ladies with olive complexions will often have neutral undertones.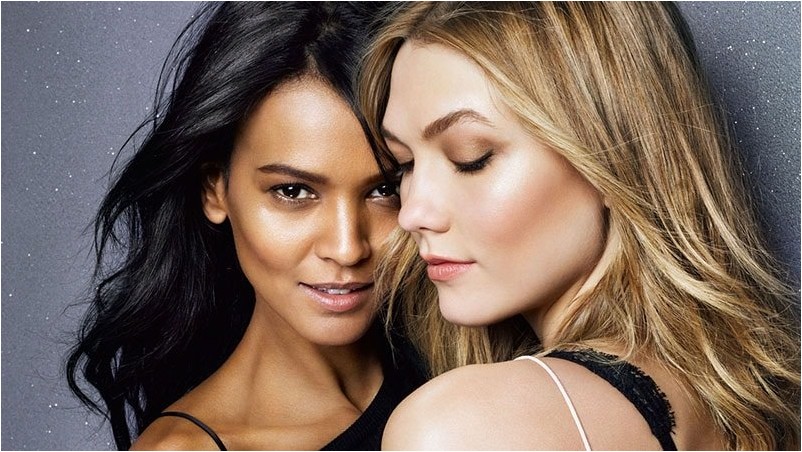 You can also identify your undertone by taking note of how your skin burns or tans. Warm skin tones tend to have more melanin and tan easily while those with cool undertones often burn or cannot tan at all. Be aware, though, that the cool category can also include ebony skin tones. If all else fails, you can also see whether your skin looks better with gold or silver jewelry to determine your undertone. If you have a warm complexion, you will look better with gold jewelry, and if you have a cool complexion, silver will be more flattering. Neutral undertones can wear both and look great.
Know Which Shades Work with Your Undertone
Your undertone will significantly affect which shades of lipstick look best on you. To find a shade that works with your undertone, try focusing on similar hues. In general, ladies with cool undertones will look best with cool shades of lipsticks, such as those with blue or purple tones and classic reds. Ladies with warm undertones, on the other hand, will better suit warm shades, such as peach and orange-toned lipsticks. If your undertone is neutral, such as with an olive complexion, you'll be lucky enough to look great with both warm and cool colors.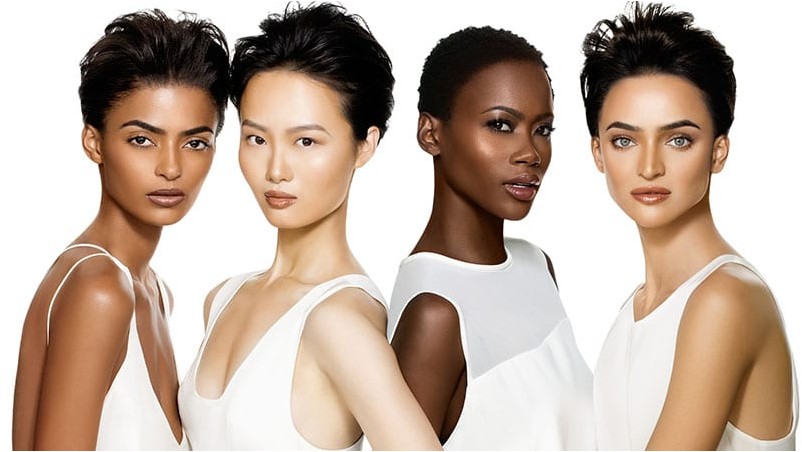 Best Lipstick Color for You
Lipstick for Fair Skin
Fair skin is pale and almost translucent at times. If you have this skin tone, you will most likely burn easily and may also have freckles and some redness. For ladies with fair skin, lipsticks in shades of pink, coral, peach, nude, and beige tend to look best. While you can try other hues, you should be careful of lipsticks with too much of a yellow undertone as they can wash you out. If your skin is fair and you also have a cool undertone, shades of mocha, nude, and raspberry will look lovely on you. Ladies with fair and warm skin, on the other hand, will look beautiful with pale pinks and peachy nudes. As for evening looks, fair ladies can try a fuschia lip or a blue-based red for cool complexions and an orange for warm undertones.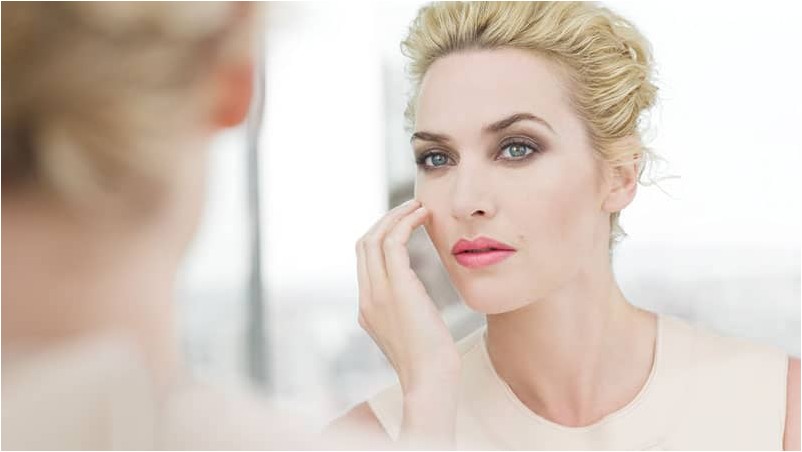 Top Products
Lipstick for Light Skin
Women with light skin will find that they appear somewhat pale. When in the sun they will also burn, but it may turn into a tan afterward. If you have this skin tone, colors such as pink, pinkish beige, coral, and peach will make flattering choices. Like fair skin tones, ladies with light skin should also avoid colors with yellow and gold tones. Instead, seek out rosy hues and toffee nudes. If you prefer something more pigmented, try a pink-red or red-based coral. Raspberry can also work well for cool complexions, as does mocha. If you have a warm undertone try pale pinks and peaches as well as orange-based corals and camel-beige colors.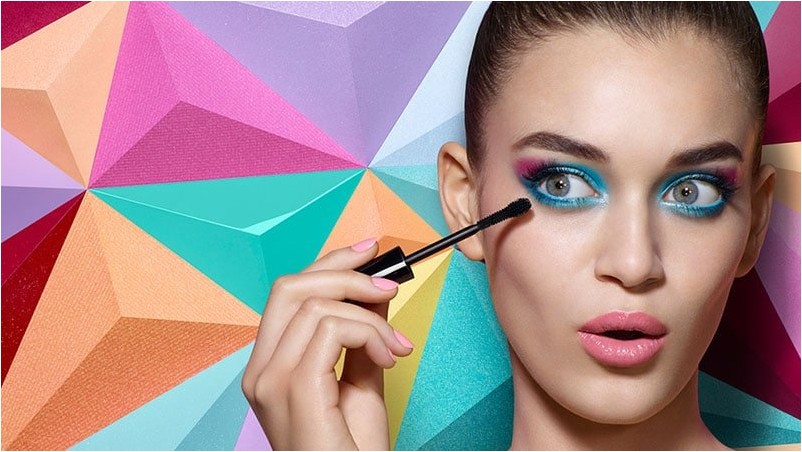 Top Products
Lipstick for Medium Skin
Medium skin tones tend to tan easily and generally do not burn. They also aren't usually sensitive. If this sounds like your skin, consider trying rose, mauve, and berry shades. In particular, brown-mauve makes a lovely choice, and beige with soft pink is an excellent nude shade for this skin tone. For those with medium skin and a cool undertone, pinks and cranberry shades can make a complementary choice. For an evening look, you can also try wine-colored lipsticks. If your undertone is warm, on the other hand, give orange-based reds, tangerines, and even copper and bronze shades a try. You may be surprised by just how lovely one of these shades looks on you.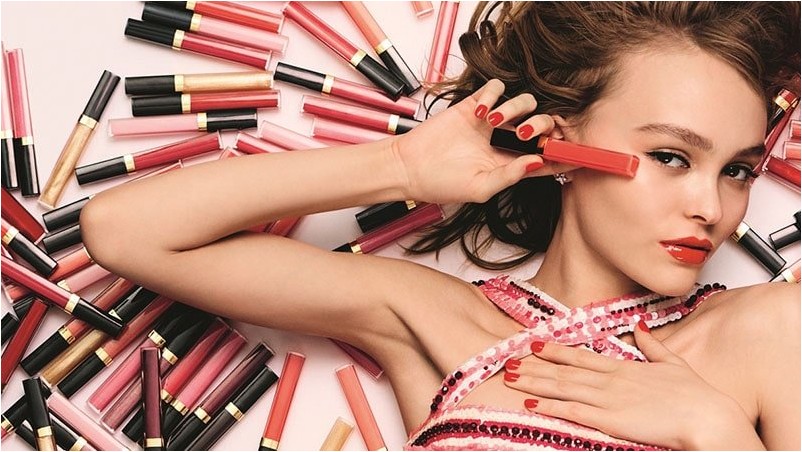 Top Products
Lipstick for Tan Skin
This skin tone group encompasses both tan complexions and olive tones. If you fall into this category chances are that you rarely burn and maintain a tanned appearance all year round. For ladies with tan skin, avoiding brown and overly purple lipsticks is a good idea as the colors may clash with this complexion. If you have tan skin, you should try other colors, such as coral, deep pink hues, and orange-based shades, instead. In particular, shades like orange-based reds and tangerines look great on warm complexions while cool undertones better suit cherry red and shades of wine. As for ladies with olive skin, who tend to have neutral undertones, nearly any shade of nude, red, orange, and pink will look good.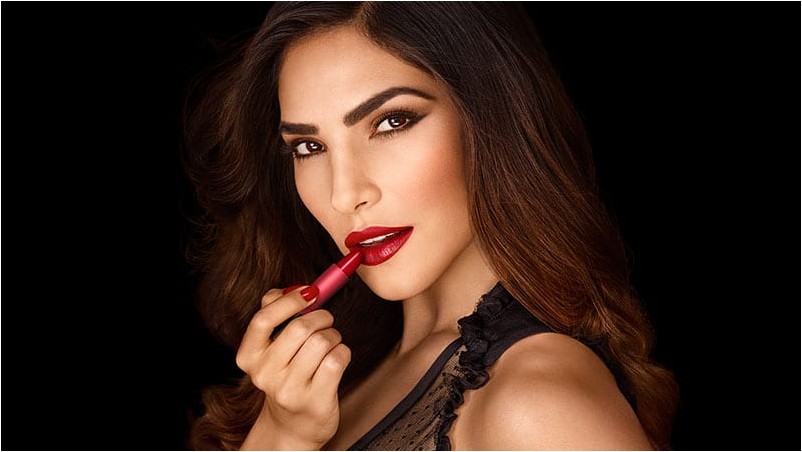 Top Products
Lipstick for Dark Skin
Those with dark skin tones have a deep complexion and never get sunburnt. They also tend to have black or dark brown hair. If you fit into this category, consider brown and purple shades like walnut, caramel, and wine as your go-to hues. Deep plum, berry, dark purple, and reds also tend to look striking on ladies with dark skin while pale lipsticks should be avoided. Don't think that this means you have to miss out on nude lipstick, however. Just choose a warm nude tone, such as metallic brown, warm caramel, rose gold, or rich berry for a flattering look. If you also have a cool undertone, consider colors like ruby and metallic reds as well as deep wine hues like merlot. Those with warm undertones can try copper and bronze colors as well as cherry reds.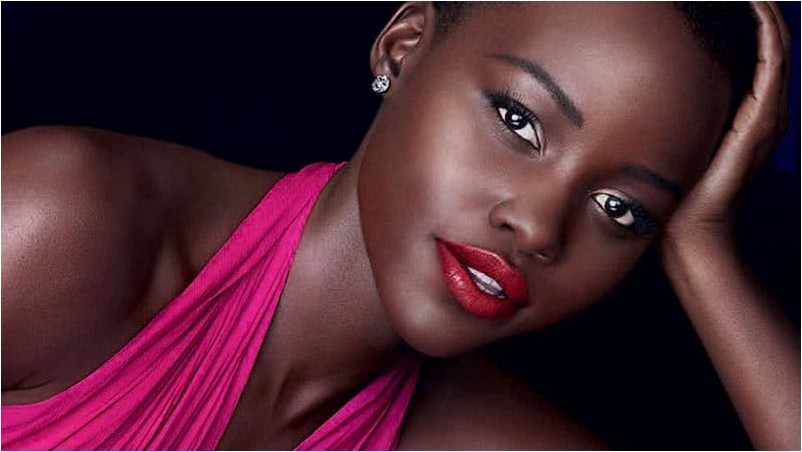 How to Choose Lipstick
Determine whether your undertone is warm, cool, or neutral.
If you have a warm undertone stick to warm lipsticks and if you have a cool undertone choose cool lipsticks.
Identify whether your skin tone is fair, light, medium, tan, or dark.
In general, lighter skin tones will suit softer and cooler colors while darker skin tones suit richer, warmer hues.
Neutral complexions, such as olive skin tones, will look great with any color.
Remember that rules are meant to be broken, so if you want to try a different color go for it.
FAQs
How do I know what lipstick color is right for me?
With all the choices available, finding which lipstick color that is right for you can be overwhelming. Determining the shade that will work best for you is based on your complexion and undertone. These can either be neutral, yellow and warm, or pink and cool. Once you have figured out your skin tone, you should note that women with warm undertones tend to look best with peach and orange-toned lipsticks, while those with cooler undertones tend to suit shades like red. You should also consider whether your skin tone is fair, light, medium, tan, or dark, as those with paler skin tend to suit softer colors, while darker skin looks great with rich, warm hues.
What color lipstick is most attractive?
Determining which color lipstick is the most attractive will be based on your complexion and undertone, but a few classic shades tend to look striking on most women. Among the most popular colors include nude, which is fantastic as an everyday lipstick and can make you feel pretty without trying too hard. Another popular, albeit much more daring choice, is red, which demands attention and highlights your lips. If you are going to opt for bold shades, be sure your lips are in good condition first, as any dryness will become extremely visible.
How do you match lipstick to clothing?
Matching your lipstick to your clothing is actually easier than you may think. Nude lipstick tends to work well with all outfits and is a great look for every day. Shades like red can be paired with accessories of a similar color, or you could take the approach of avoiding direct matching and instead opt for lipsticks that are of a complementary shade to your outfit. This is a far less risky choice because an exact match can be a bit too much.
How do I choose a lipstick shade online?
When picking a lipstick shade online, you cannot try it out, but if you know what skin tone and undertone you have, you are more likely to pick a color, you love. In general, those with cool undertones and dark skin look great in rich, warm colors like red, while those with fair skin and warm undertones are better suited to less bold shades and should instead opt for colors like peach or orange-tinged lipsticks.